Get an Estimate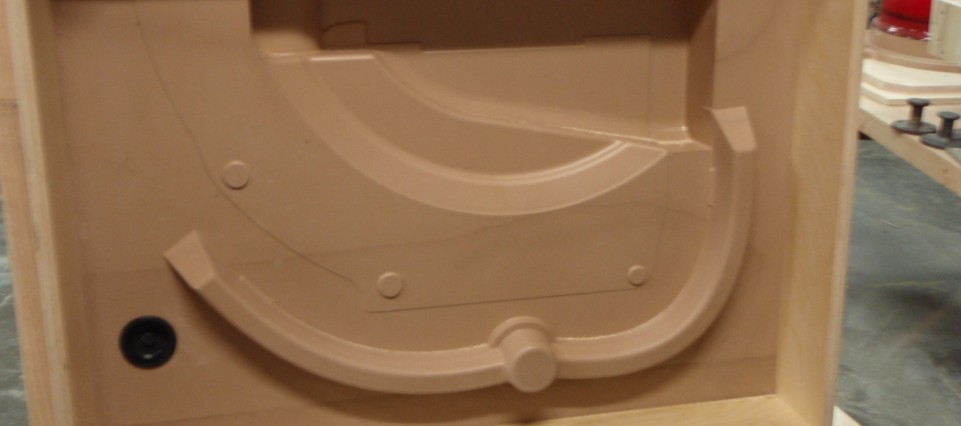 Prototype tooling is most appropriate for your initial runs, to prove a part or to prove solidification on a production tool design. With a team dedicated to prototype tooling, we pride ourselves on delivering quality prototype pattern equipment in short order. We are known for our extremely cost-effective prototype tooling. If you just need a small number of parts, and get a correct cast the first time, prototype tooling is the way to go. Compared to production tooling, prototype tooling costs less, but typically the cost per part is higher. For larger runs, production tooling provides better value. We also do small machining production runs on prototype cast parts.
We have extensive experience in the most common foundry molding processes and machines, with the exception of investment and lost wax. If necessary, we can easily integrate foundry rigging into our design, or we can leave those details to the foundry.
Tell us about your idea and needs with the form above, and we'll contact you about the next steps soon.
General lead time
Prototype tooling can take from 3 days to 3 weeks.
Peerless Pattern Works excels at these processes:
Air set/No bake
Green sand
Shell core
Shell plate
Permanent molds
CO2 sand
Machining operations – We have a full machine shop to prepare cast parts for use. Please note, we are not cost-effective for large volumes.
Casting facilitation – We can help you get castings or connect you with a foundry.